As part of our 50th anniversary, we bring you some church history. Some time ago a old photo was posted for you identify any of the old members, some of whom are still alive and attending mary's hill sda church.
We have no information on the correct names of the following 2, 5, 7, 9, 11, 17, 22, 23, 24, 25, 37, 40, 41, 42.
The known Elders at the time of this photo were Augustus Quashie (10) and Herbie Graham (12). The building used here, was made of galvanize and wood and had two side flaps that were raised during services to reduce heat by allowing the free movement of air.
The floor was entirely of dirt.
…more to come – Stay tuned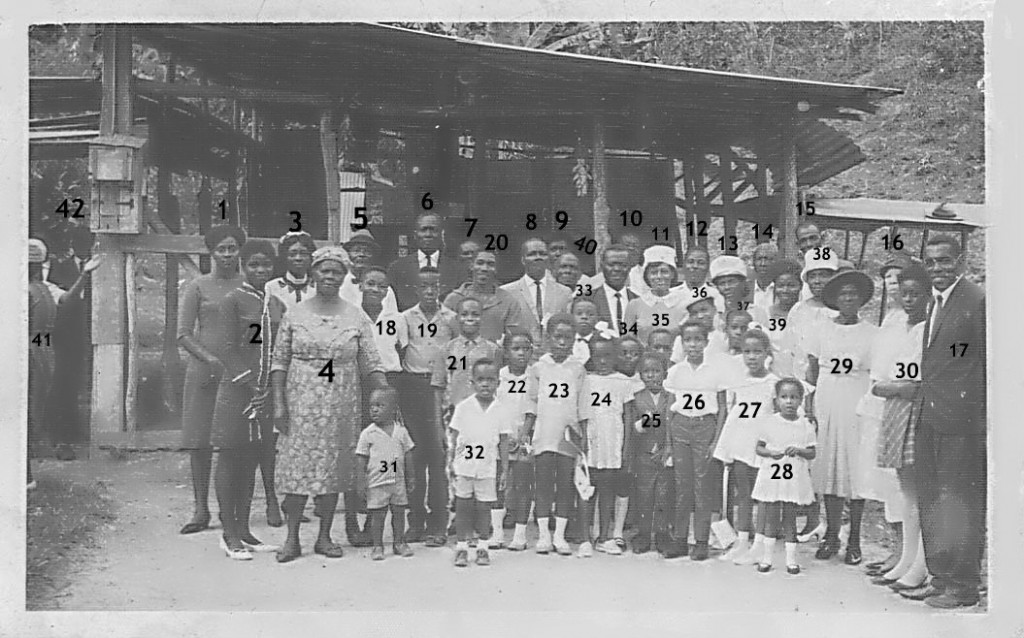 If you know any of the numbered persons, please reply in a comment