From its humble beginnings in the 1960's, Mary's Hill SDA Church began with a handful of faithful members.The building that housed the church was a simple galvanized shed with dirt flooring. The weather often posed a problem for worship on Sabbath mornings, but that didn't daunt the spirit of the believers, their motto was simple – " where two or three are gathered, God is in the midst to bless".
Fred Wilson​
Fred Wilson was one of the Architects of our early church. A talented carpenter, he contributed unselfishly to the building of the church. However, Brother Fred as he was fondly called was known for his musical talents, both vocal and instrumental. The high tenor of the Golden Men Quartet was a joy listening to on a sabbath morning.

Lillian McCloud​
Lillian McCLeod, "Sister Mac" as she was fondly called was a teacher in her own right. She was the person with the responsibility of nurturing the minds of the children who came to sabbath school. A strict disciplinarian, she didn't hesitate to put you in order if you were out of line.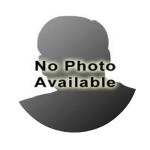 James Carwood
You cannot talk music at Mary's Hill SDA Church and not mention Bro. Carwood. Choir leader and worship leader were positions he held while at Mary's Hill and those were functions he performed with pride. Energetic in his conducting style, you had no choice but to sing along at worship time.